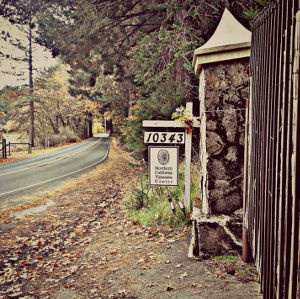 Welcome to Dhamma Maṇḍa
Dhamma Maṇḍa, also known as the Northern California Vipassana Center, means "the essence of Dhamma" in Pali. It is one of numerous centers worldwide dedicated to the teaching of Vipassana Meditation as taught by S.N. Goenka in the tradition of Sayagyi U Ba Khin. Dhamma Maṇḍa is located in the Cobb mountain area of Lake County, California, nestled among seventeen acres of mature pine, fir, and oak trees and is approximately a two and a half hour drive from San Francisco; one and a half hours from Santa Rosa; and two and a half hours from Sacramento.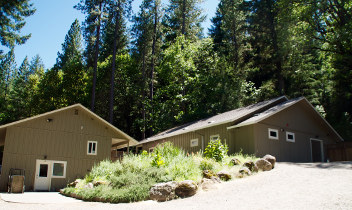 What is Vipassana?
Vipassana, which means to see things as they really are, is one of India's most ancient techniques of meditation. It was taught in India more than 2500 years ago as a non-sectarian remedy for universal ills, i.e., an Art of Living. Vipassana is the process of self-purification by self-observation. The technique has nothing to do with any organized religion or sectarianism. It can be freely practiced by anyone without conflict due to race, community or religion, and will prove equally beneficial to one and all. Additionally you may be interested in our answers to commonly asked questions.
Vipassana Courses
To learn Vipassana Meditation, one needs to develop one's own experience during a residential ten-day course. Dhamma Maṇḍa offers ten-day courses for new and returning students at the center on a regular basis. Three-day and one-day courses are also given for returning students from time to time, as well as programs for children. Please check the course schedule for the current list of courses.